NRL collaborating with X-energy for TRISO-X fuel irradiation
NRL collaborating with X-energy for TRISO-X fuel irradiation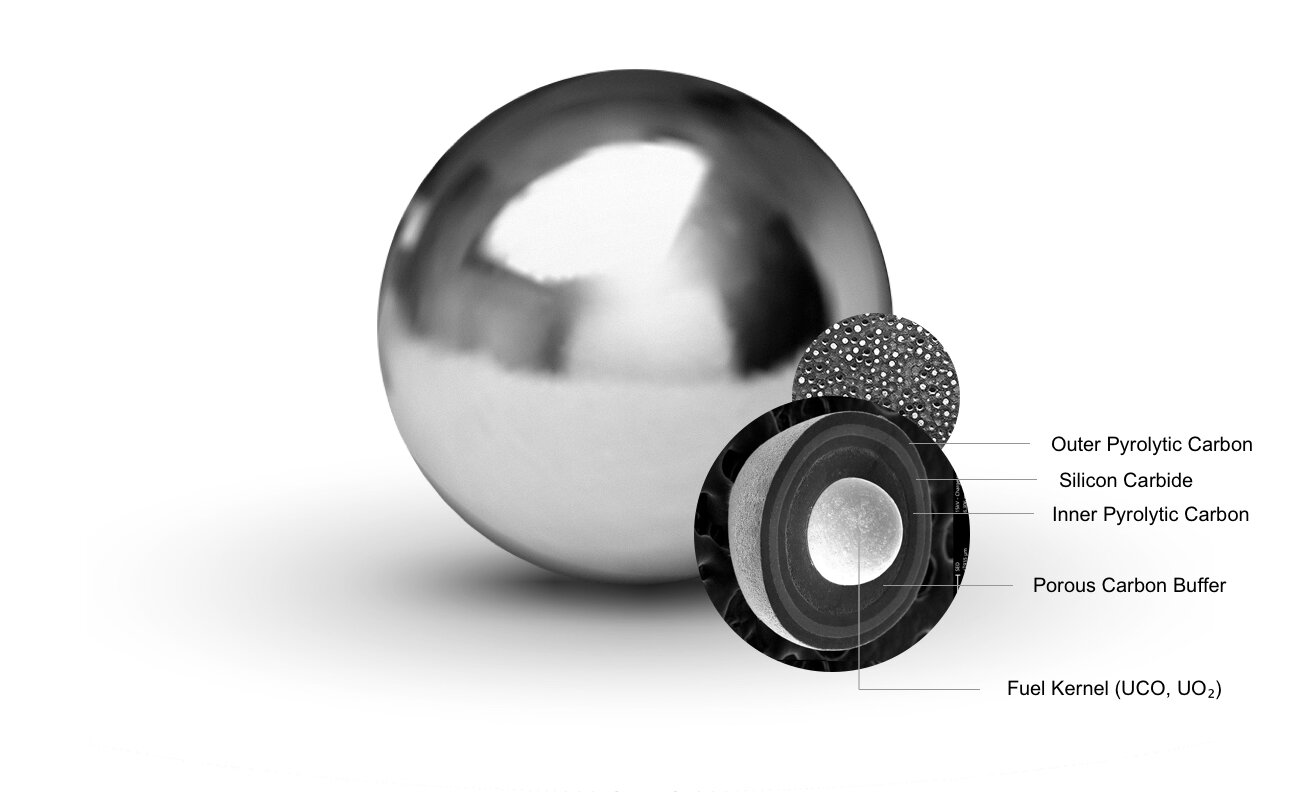 TRISO-X fuel particle. Image: X-energy
MIT's Nuclear Reactor Lab is collaborating with X-energy, a nuclear reactor and fuel engineering company, for the first ever irradiation of the company's patent protected TRISO-X fuel.
Tri-structural isotropic (TRISO) particle fuel was first developed in the 1960s and proved to be an exceptionally robust nuclear fuel, which is inherently accident-tolerant. X-energy is currently the only commercial fabricator of TRISO fuel in the U.S.
Irradiations conducted at the MITR will help X-energy collect data on TRISO-X fuel to support the licensing of its small modular reactor design which utilizes the fuel, as well as other TRISO-based reactors.
Click here to read the full press release about the collaboration.